《Newly decorative work》 A restaurant at food court in Takasaki city, Gunma prefecture
Hello, everyone! This is Kikuchi Souken Company Limited website.
Our company office is based at Ikebukuro, Toshima ward, Tokyo, and in all over Kanto district, we are executing all of《Interior decorative construction work》《Recovery and restoration construction work》for you.
This time, we are explaining a newly construction work site at a set meal diner.
Construction work kind:Newly decorative work
Construction work site location:a restaurant(set meal diner) at food court in commercial facility in Takasaki city, Gunma prefecture
Construction work details:Executing LGS (=light gauge steel) work at the ceiling, wall and doing board finishing work.
Our work also includes making inspection door and other detailed work.
Followings are construction work site pictures.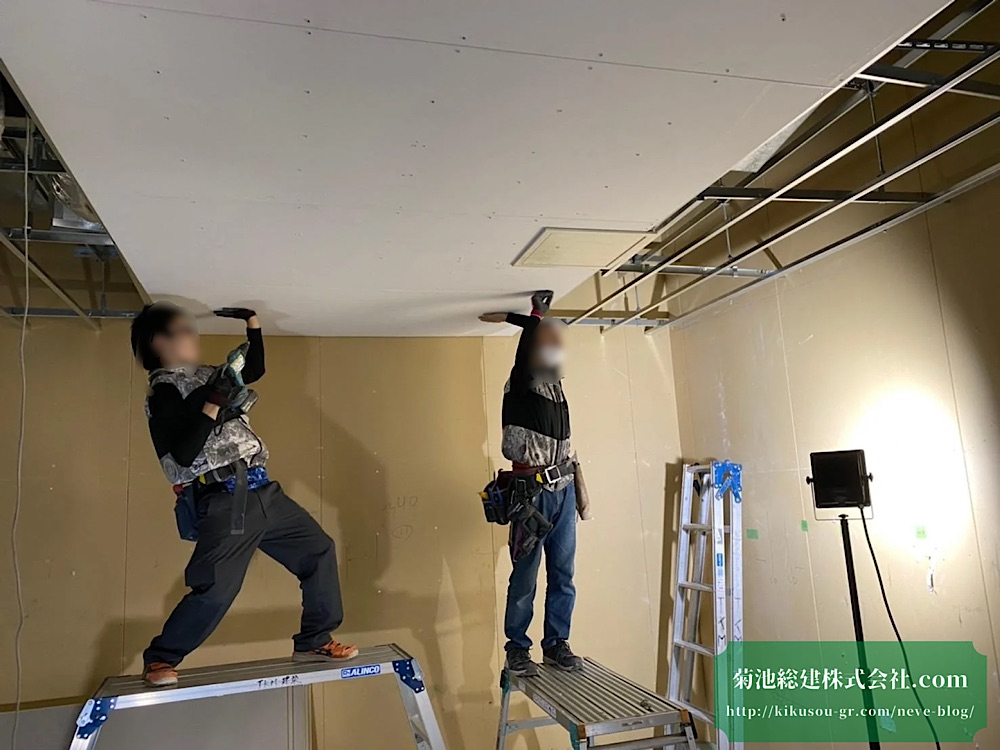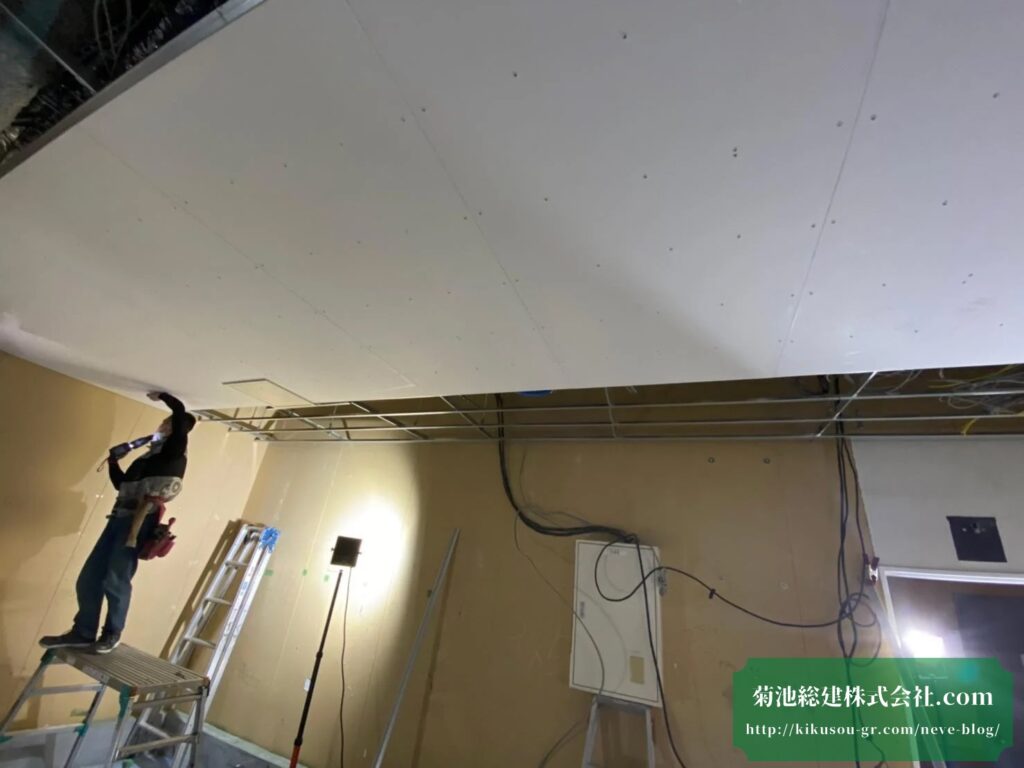 After doing LGS work at the ceiling, we execute board work.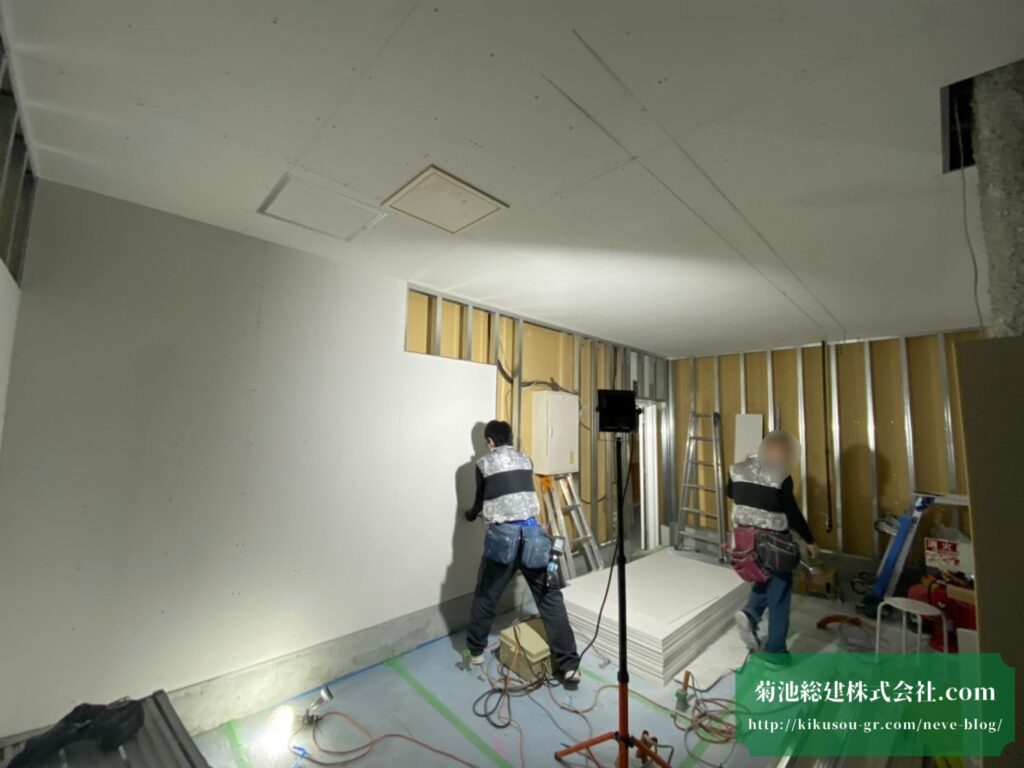 We also do LGS work at the wall, and stick board work.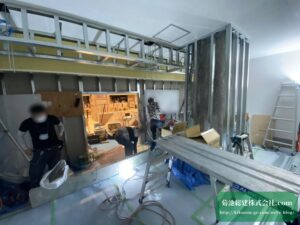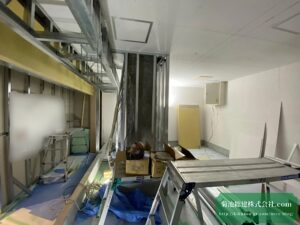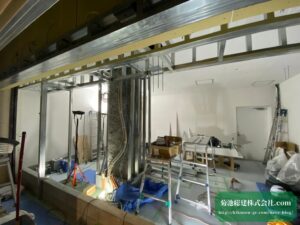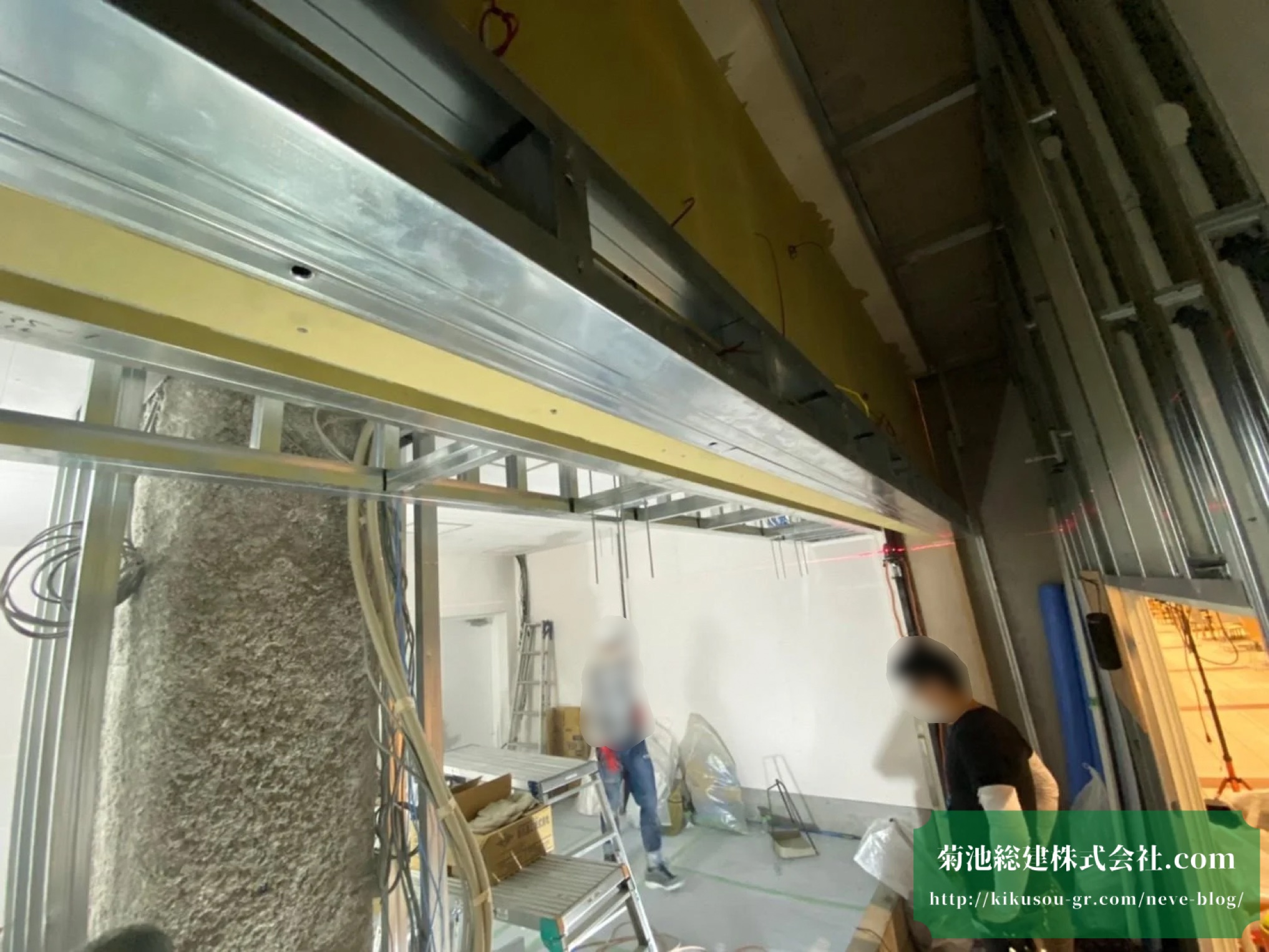 After mostly having completed ceiling and wall work, we also execute various construction work of LGS work or so at surrounding construction work places(pillar or so).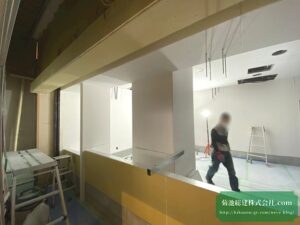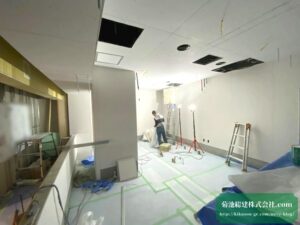 Finally, we execute construction work at the remaining places.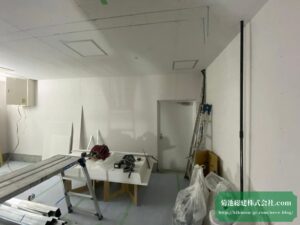 After installing inspection door at the place where a hole is opened in the ceiling, we hand our work to the following construction work company.
Above are the construction work details this time.
Please see here for information on board construction.
https://kikusou-gr.com/wp/board-work/
It is possible for us to execute construction work at any commercial facility tenants, restaurants, and any shop or store too.
Please give us your relative inquiry light heartedly.
Finally
From price quotation up to construction work completion, our company is directly managing and doing construction work
by ourselves, so our aim is supplying 「reasonable construction work as much as possible, and high quality, better work service」to our customers.
Please do not hesitate to compare our offer details with those of other plural relative companies. We welcome your comparing our quotation with others.
「Which company should I request construction work? How much is approximate work price?」and so on.
On office renewal・shop or store renovation・recovery and restoration work・reform work(interior decorative work) and so on,
please give us your inquiry light heartedly in the first place.
We are waiting for your contact to us.
Please also light heartedly press👍 stating that your following is good, isn't it♡.
~~~~~~~~~~~~~~~~~~~~~Ikebukuro~~~~~~~~~~~~~~~~~~~~
★If you look for interior decorative work unit in Ikebukuro, it is Kikuchi Souken Co.Ltd.★
★If you also look for recovery and restoration work in Tokyo, it is Kikuchi Souken Co.Ltd.★
Address 〒171-0014
4th floor, Musashiya No.3 Building, 62-10, 2-chome, Ikebukuro, Toshima ward, Tokyo
Phone   03-5985-4252
~~~~~~~~~~~~INTERIOR DECORATIVE FINISHING COMPANY~~~~~~~~~~~~