Hello, everyone! This is Kikuchi Souken Company Limited website.
We are doing construction work in charge of 【Interior decorative finishing work】generally【Recovery and restoration work】 based at Ikebukuro, Toshima ward, Tokyo, in all over Kanto area, for you.
These days, as earthquakes have been occurring often in Japan, we looked back relative things in the past.
Our company had been helping and supporting as much as possible for those who encountered earthquake disaster, with considering that there may be things we can support and revive construction work.
After seeing earthquake disasters with own eyes, we further checked earthquake well.
Today, we are uploading previous earthquakes which we checked and the facts about past revival construction work whose pieces of information we obtained at that time.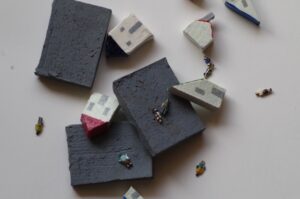 In the first place, we talk about the reason why Japanese islands have had so many earthquakes occurred so far.
Since Japanese islands exist on the places which cause earthquakes namely 「the places which collide plural plates(=bedrocks) each other, so it seems that many earthquakes have occurred.
We learned fact about the relative plates at elementally school in Japan, didn't we?
There are two kinds of earthquakes which are 「earthquakes occurring at the sea」and「earthquakes occurring at the land」. They say that the earthquake which caused Great East Japan Earthquake was 「earthquake occurred at the sea」.
Rather recently, earthquakes occurred in Miyagi and Fukushima prefectures, didn't they? They say that they were「earthquakes occurred at the sea」too.
Approximately for the past 10 years(2010~2019), there were 263 relatively big earthquakes occurred whose magnitude degrees are over than 6.
Volcanoes are also included as「the place where earthquakes tend to occur」, so considering that it may affect volcanoes and the second additional damage may take place, it is scaring, isn't it?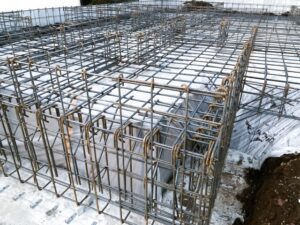 From here, we are explaining earthquake resistance standards for residence a little bit.
According to 「earthquake resistance standards」of currently lawfully executed Building Standards Law,
【When middle degree earthquake intensity around 5 in Japan occurs】
「It does not occur big crack or so to main building structure such as pillars and the like, then subtle crack damage outside wall or so may occur」
Therefore, the relative building can be recovered and restored, and continuously reused.
【When big degree earthquake intensity around 6 in Japan occurs】
「Although a certain degree of damage occurs at the building, it still does not damage to collapsing・breaking down, and human life can be maintained. 」
All above are thus duly regulated.
The present currently executed earthquake resistance standards were greatly corrected in1981. In addition, the relative law was also further corrected in 2000. So, the chances are that the old buildings do not meet the present standards.
If you are purchasing used house, when contracting housing loan, in case the relative earthquake resistance standards do not meet the necessary 「earthquake resistance standards complying certificate」, it is inevitable to execute earthquake resistance repair construction work.
※(It is the document certifying that the relative housing residence or so constructed before the time when former earthquake resistance standards meet current earthquake resistance standards. )
If the relative residence meets the new earthquake resistance standards, it is considered that it can also prevent building breaking down of the similar level earthquake intensity degree of the Great East Japan Big Earthquake.
We recommend you to understand the guideline of earthquake resistance property of earthquake resistance standards of degree level and structure and so on, and select to purchase your residence at ease・satisfied.
When purchasing old property with former earthquake resistance standards, if you can also check earthquake resistance property without forgetting about it, it is possible to ask the relative expert to evaluate earthquake resistance capacity. If required, executing strengthening work, it is possible to obtain the same or better level strength of new earthquake resistance standard residence, which will lead you at ease.
How about obtaining official evaluation of your own residence or building by all means?
Finally, talking about our revival support and construction work details, we executed resident roof construction work and its support of those who encountered past earthquake disaster damage as much as possible.
We executed revival construction work as much as possible. However, we carried out operation work safely in order to spend their life at ease.
In the future, when earthquake should occur again, in order to diminish probable damage, we thought that the sentence of「Well prepared means no worries.」 is important.
Our company is also executing construction of recovery and restoration work, and revival work.
『Recovery and restoration』means putting existing shaped things back into its original, such as buildings, roads and so on.
While 『Revival』means making town safer than before, or vitalizing its industries or so, then making people's life better.
Concerning interior decorative construction work generally, or recovery and restoration construction work, please be sure to consult anything with us light heartedly!
From price quotation to construction finishing work completion, our company is directly managing and doing actual construction work by ourselves, So we are supplying 「more reasonable and low at price, with high quality and good products」 to you.
Please feel free to compare our quotation price with other plural offer prices.
We welcome your comparing our price quotation with others.
「Which construction company should I ask for work? How much is approximate work cost? and so on.」
Office renewal・shop or store redecorating・restoration work・reform work(interior decorative work) and so on.
Please feel free to give us your inquiry in the first place, as we are waiting for your contact to us.
Please also feel free to click ''following is nice♡!''
~~~~~~~~~~~~~~~~~~~~~Ikebukuro~~~~~~~~~~~~~~~~~~~~~
★If you look for interior finishing company, ask for Kikuchi Souken Company Limited.★
★If you also look for office restoration work in Tokyo, ask Kikuchi Souken Company Ltd.★
Our address: 〒171-0014 4th floor, Musashiya No.3 Building, 62-10, 2-chome, Ikebukuro, Toshima, Tokyo
Phone: 03-5985-4252
~~~~~~~~~~~~~~~~INTERIOR FINISHING COMPANY~~~~~~~~~~~~~~~~